TPC currently acts as a Fiscal Sponsor to: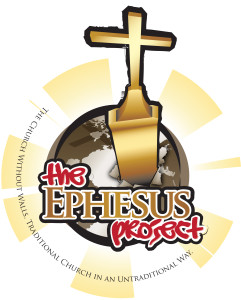 The Ephesus Project is a ministry that has been launched as a teaching, training and community ministry in a postmodern cultural context by the Reverend Joan B. Prentice. Their mission is to provide a distinctively Christian environment of spiritual and educational excellence where clergy, laypersons, community leaders and seekers can unite in a learning atmosphere to transform lives, and communities. The Ephesus Project is a primer for organic and community ministry in a postmodern cultural context.
The various components of the Ephesus Project are designed to meet the challenges of the church, community and leadership through the New Paradigm Leadership training, Grace Space gathering for pastors, leaders, and community; Open Word Conversations; retreats, focus symposiums; and the intercession and work of Mothers United in Christ to address the nurturing and pastoral arm of the Ephesus Project.
The Ephesus Project exists in community, among the people, with the people and through the people, the "Church Without Walls," holding true to the tenets of the Christian faith, but in unique and creative ways of ministry. Our vision is for a healed and empowered community who exists in relationship with God and one another for the mission and Gospel of Christ in action.
It is the goal and work of the Ephesus Project to do ministry that is redemptive and relevant to the spirit of the time.  You can find more information about their good works at "theephesusproject.org".
---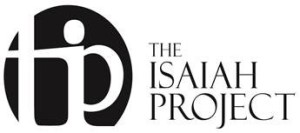 The Isaiah Project focuses on 13-18 year old youth and their families. One of our goals is to help them achieve academic excellence. We provide an environment that is conducive for learning and do all that is possible to foster the dreams of our youth in this environment. We work hard to reduce recidivism, prevent violence and drug activity and work to teach our children to consider long term goals while making short term decisions.
Our target area is the Hilltop of Pittsburgh which includes Beltzhoover, Knoxville, St. Clair, Arlington, Mt. Oliver, Carrick, Allentown and Bon Air. More importantly The Isaiah Project services the entire Pittsburgh area with passion and pride and our doors are open to all people in need. The Isaiah Project is a community based program and the sense of community is very much alive in the walls of our program. TIP has its own HQ which is known as the Isaiah House. The house is used as a class room and participants get the sense that they are in a home abs feel belonging while there.
The project includes economic development. We use actual teachers, business owner and college students as tutors to teach people to become self-sufficient and have a business mindset on ever job or every assignment presented. Clinical psychologist hold peer group sessions. Lawyers and paralegals teach classes and work on job placement for each program participant. SAT prep classes are very important as well. The staff at provides services for low income homeowners and volunteers time to revitalize the community through landscaping and general contracting work.
The greatest achievement is the success stories of our youth participants. Several hundred kids have experienced the benefits of the program and the various components. We have not had one child lost to gun violence and each participant had graduated from high school and most had move on to further their education. The Isaiah Project will remain a preventive program so evolution into what's causing negative outcomes with our youth will be addressed with care and concern. We look to our youth to be the future leaders of tomorrow and we give them the skills and tools to do so today.
Contact us at 844 Ashdale Street, Pittsburgh, PA 15210 or call Terrell Thomas at 412.522.4049
---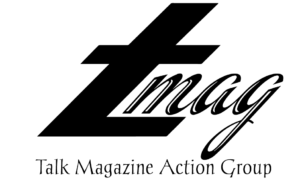 Talk Minority Action Group – TMAG, part of the LJS Group, is a non-partisan organization, dedicated to advocating, educating and empowering minorities and underserved citizens through statewide networking events, and electronic communications. TMAG is committed to uplift and embolden the public through education on public policy issues, organizing for civil rights, highlighting information on healthcare issues and being a voice for citizens in Pennsylvania.
For more information please contact Roxanne Sewell at 412.823.4007 @ LJS Publications.
---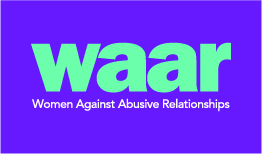 Women Against Abusive Relationships – WAARs mission is to "Break the Cycle" of violence in intimate partner relationships through awareness, education and prevention programs.  We teach participants how to identify the signs of abusive behavior and what a healthy relationship looks like.  WAAR also offers empowerment to females through our Healing Space in an effort to help them make informed choices necessary for healthy relationships and self-sufficiency, after experiencing intimate partner violence.
WAAR has served over 1800 women and teens via workshops and conferences in schools, community centers and churches to communities at large in Allegheny County.  For more information please contact Roxanne Epperson 412.818.3225 or visit their Facebook page at WAARHeals.
---
TPC is educating and assisting with fiscal and business management to:
Acculturation for Justice, Access and Peace Outreach – the Mission of AJAPO is to provide a continuum of care which empowers refugees and immigrants residing in the Greater Pittsburgh Communities and Allegheny County to become self-sufficient and better integrated into our communities.
Since inception in 2001, Dr. Yinka Aganga-Williams and AJAPO has successfully implemented Service Coordination programs for refugees/immigrants through provision of trainings for acculturation, life skills, leadership/conflict resolution skills, counseling, support and referrals for access to education, housing, medical, welfare benefits, and legal services. In addition, AJAPO provides interpretation and cultural competency services to improve relationships between clients and other service providers. Annually, AJAPO serves up to 300 people.  For more information visit "ajapopittsburgh.org" or call 412.391.5184.
---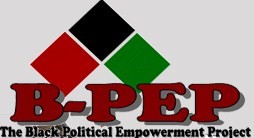 B-PEP, the Black Political Empowerment Project, was launched on May 21, 1986 as a non-partisan community collaborative, consisting of agency, organization and religious leaders, as well as committed individuals, which seeks to build political power and influence for the African American community by:
Advocating that ALL African Americans are registered to vote, and that they embrace the mission:  "It's a LIFETIME COMMITMENT …African Americans VOTE in each and every election!"
Advocating that those in political office move to expeditiously and effectively meet the needs,  aspirations and concerns of the African American population they are elected to serve.
Recognizing the pivotal and powerful connection  between a consistently high voting pattern in the African American community and its impact on the political process.
 B-PEP is primarily a volunteer organization which relies upon the dedication of people who donate an incredible number of hours to an organization that they truly believe in because of its ability to "uplift" our communities by providing "hope" and a sense of purpose.
In addition to ensuring that African Americans participate in the voting process, B-PEP oversees other projects including the Coalition Against Violence, the Regional Equity Monitoring Project (REMP), and we partner with the Youth Media Justice Initiative and with CCAC's Young Adult Empowerment Program (YEAP).  For more information visit Tim Stevens and the B-Peppers at "b-pep.net".
---

Women Empowered for Entrepreneurial Excellence – The WEEE business incubator supports new or emerging microenterprises by providing full support, office space, business development services, financial counseling, business coaching, marketing services and advanced business development workshops to help develop your business and professional skills assisting women toward their dreams as business owners, and supporting them on the road to independence and the freedom of being their own boss.  For more information visit Alice Williams at "weeeincubator.org".